What if the Stock Market is Right?
October 28, 2020 at 06:00 AM EDT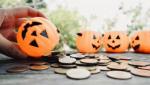 By Rob Glownia, CFA, CPA, RiverFront Investment Group Summary Generally speaking, American companies are adaptable and have always been quick to adjust, in our view. Improvements in health solutions are also improvements for the economy, in our view. We believe another stimulus package will boost...