How do Joe Biden, Fintech ETFs, and Unbanked Households Relate?
November 10, 2020 at 10:49 AM EST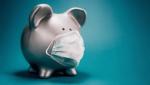 With it clear that Joe Biden will become the 46th president, investors' attention now turns to more refined segments of the market that could benefit under the new administration. Fintech is on that list, according to some market observers, and that should benefit the ARK Fintech Innovation...