Are You Seeking a Junk Bond ETF Alternative?
November 11, 2020 at 10:12 AM EST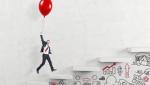 Due to the Federal Reserve's low interest rate policy, advisors and investors are looking for higher yields elsewhere. Junk bonds are a popular destination. Another alternative is the the Nationwide Risk-Managed Income ETF (NYSEArca: NUSI). NUSI is an actively managed portfolio of stocks...