Have You Considered a Bond-Laddering Investment Strategy?
November 17, 2020 at 19:59 PM EST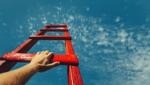 Bond exchange traded funds with defined maturity dates have a strong place in a fixed income investor's portfolio. Under its iShares brand, BlackRock gives investors just that with its latest iShares iBonds 2026 Term High Yield and Income ETF (IBHF). IBHF seeks to track the investment results...