What's in Trump's Latest Executive Order Against China?
November 22, 2020 at 07:00 AM EST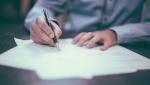 By Frank Holmes, U.S. Funds By now you may have heard that President Donald Trump signed an executive order banning Americans from investing in a select number of Chinese firms that have ties to China's military. Since we invest heavily in the country and other Asian economies, through our China...