Can Covered Calls Cover Your Bases for Retirement Planning?
November 25, 2020 at 09:21 AM EST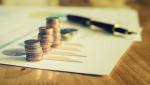 Covered calls or call writing is a basis options strategy, and one that can generate prodigious income when executed properly. The Nationwide Risk-Managed Income ETF (NYSEArca: NUSI) does just that. NUSI can act as a complement to traditional equity and fixed income allocations or as the ideal...