Will Growth Investors Have The Nerve To Be Contrarians?
November 25, 2020 at 09:00 AM EST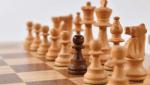 The word "contrarian" is often used to describe value investors who buy very out-of-favor stocks with depressed prices. However, our research from the 1990s showed that the definition was too narrow. Regardless of whether one is a growth or value investor, successful investing is ALWAYS about being...