Help your gift recipient – or yourself – know about leaking water while there's time to prevent major damage with the MOBI water sensor, which sends alerts to any smart phone.
(PRUnderground) November 27th, 2020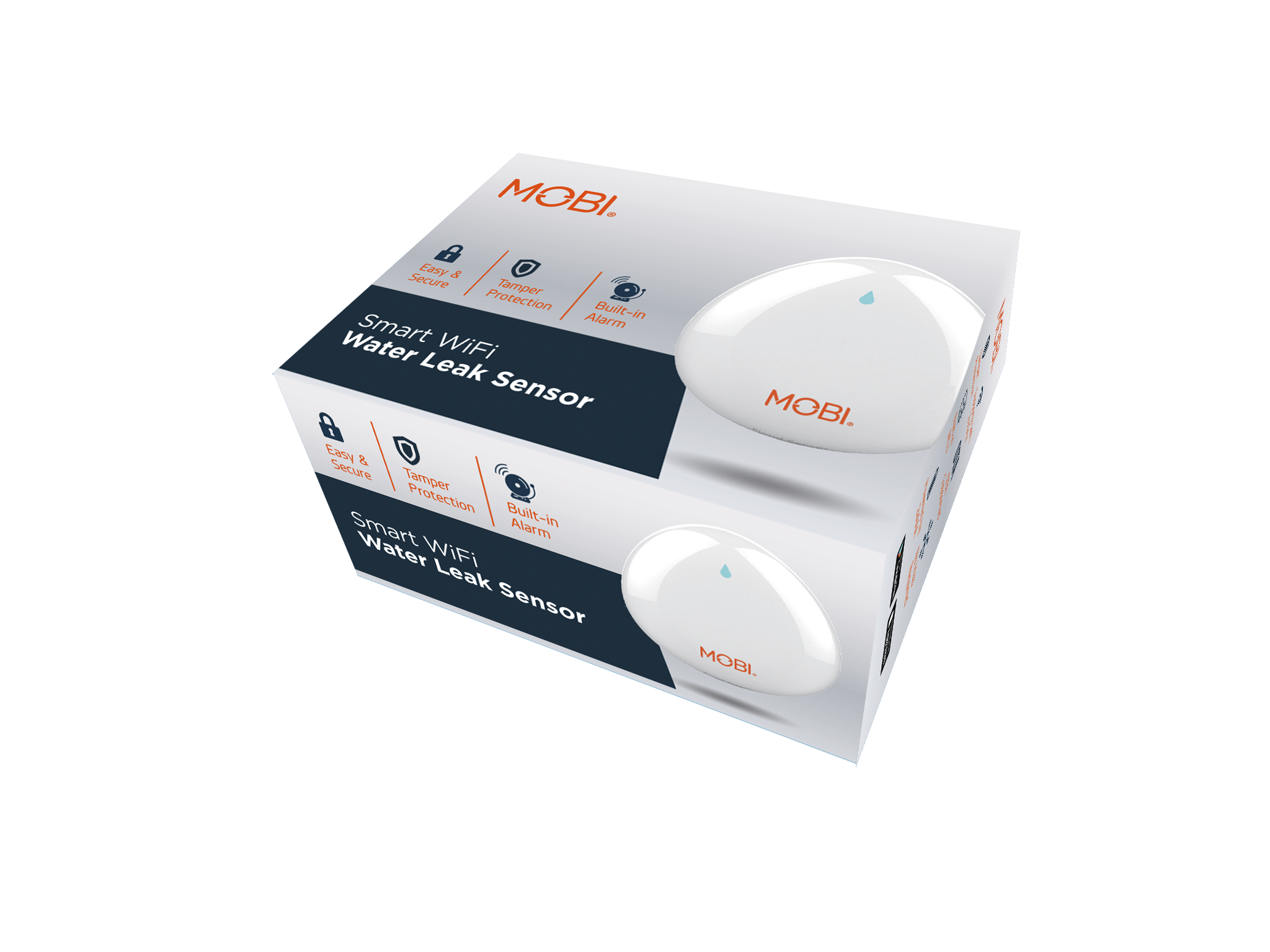 Affordable, reliable and a smart gift idea, the MOBI Smart WiFi Water Leak Sensor alerts a designated smart phone and sounds an audible alarm when it detects water – giving the user time to take action before there's major damage to the home.
To use this device, simply place it in a location where a water leak could happen, connect it to a home network and let it do its job. This water leak detector is a no-fuss, non-technical way to know about a leak from a malfunctioning appliance or broken pipe while there's time to take action.
The MOBI Smart WiFi Water Leak Sensor beeps, flashes and sends an immediate notification to the recently enhanced MOBI SMART app, which can manage more than 100 smart products. Like all MOBI smart home products, this water leak detection device requires a 2.4GHz wifi home network connection.
The MOBI water sensor is a perfect choice for using near a water heater, in a basement or on a back door where rain has entered in the past. If a leak is detected, the user is alerted and can rush to the location to take action or notify a neighbor or maintenance worker. The smart phone alert works whether the user is at home or anywhere else in the world with a cell signal.
When used along with a carefully placed MOBI home monitoring camera, users can see what's happening in real-time, speak with relatives who may be in the house at the time of the alert and more.
"Water can quickly devastate a home, leaving it unlivable for weeks or months and perhaps unsalvageable if it isn't stopped. Our water leak sensor can save you the hassles, heartbreak and expense of a ruined home," said MOBI CEO David Naghi. "It's an affordable first line of defense in the fight to keep damaging water out of your home. At a time when our houses mean more to us than ever before, it's a thoughtful gift."
The MOBI Smart WiFi Water Leak Sensor, which comes with a 90-day limited warranty and U.S.-based customer support, is available now for gift-giving or for your own home at Amazon and on getmobi.com.
Based in Los Angeles, MOBI is a monitoring products company that has proven across nearly 20 years to be an industry leader in affordable, well-designed blood pressure monitors, digital health thermometers, wifi baby monitors and now smart home products too. Stay safe, well and well-informed with MOBI.
About MOBI Technologies
MOBI is a provider of home health technology products including but not limited to: thermometers, cameras, blood pressure monitors, door sensors and other consumer and enterprise solutions. Lead by founder and CEO David Naghi, who has more than 35 years' experience in the consumer electronics industry, MOBI is committed to bringing products to the marketplace that give you and your family better, smarter choices. For more information, please see www.getmobi.com
The post Know About A Water Leak Before It's Too Late With MOBI Smart WiFi Water Leak Sensor first appeared on PRUnderground.
Press Contact
Name: Lizzie Gurrola

Phone: 323-904-3014

Email: Contact Us

Website: https://www.getmobi.com
Original Press Release.