Time to Go EM Local Currency?
November 28, 2020 at 07:00 AM EST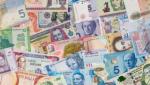 By Eric Fine, Portfolio Manager, VanEck The VanEck Emerging Markets Bond Fund (EMBAX) utilizes a flexible approach to emerging markets debt investing and invests in debt securities issued by governments, quasi-government entities or corporations in emerging markets countries. These securities may...