From Specialty Salts to Expertly Paired Cheeses and Truffles, Baldor's Food Experts Have Your Holiday Gift-Giving Needs Covered
(PRUnderground) November 30th, 2020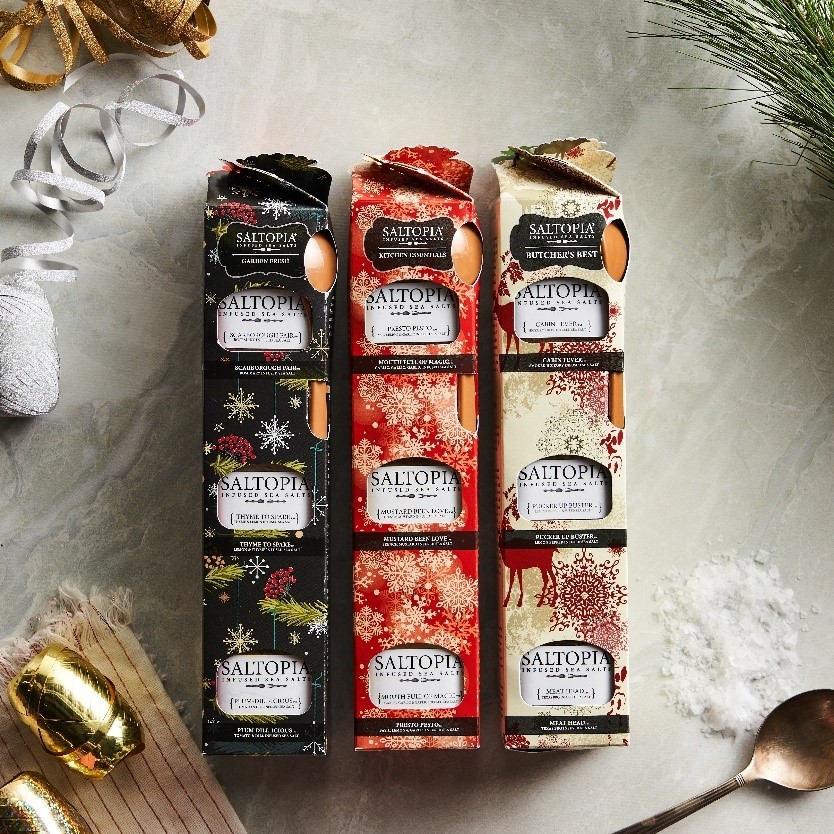 Shopping for gourmet-quality holiday gifts this year just got a lot easier thanks to a new gift line launched today by Baldor Specialty Foods.  Baldor, one of the largest importers and distributors of fresh produce and specialty foods in the Northeast and Mid-Atlantic regions, is now offering curated Gift Sets and items guaranteed to impress the foodie or home chef on your list with the convenience of next-day home delivery.
Specialty food experts at Baldor have carefully sourced unique, high-quality, gift sets and one-off food items that make the perfect presents and stocking stuffers this holiday season. Truffles, macarons, pates, specialty salts, exotic spices, and more come together in thoughtful, elegantly packaged gift boxes.
"The pandemic has made holiday shopping a challenge this year, so we decided to offer our home delivery customers incredible culinary Gift Kits that will thrill the chefs and food fans in their lives," said T.J. Murphy, Baldor's CEO. "These are carefully packed, thoughtfully curated assortments that will satisfy even the most discriminating palates."
Baldor's Gift Kits include the following boxes:
Salt Sets from Saltopia – 3 Varieties

Kitchen Essentials
Garden Fresh
Butcher's Best

Choice of White or Black Truffle Gift Box from Urbani with slicer and truffle butter
Cheese Boxes from Murray's Cheese:

Red Wine Lover's
Girolle and Tete de Moine
Beer Lovers Collection

Variety box of fresh Pate from Bella Bella Farms
Exotic Spice Set from La Boîte
Caviar from Caviar Russe
Truffle Treasure Box Sampler from Sabatino with a mix of truffle products including oils, carpaccio, and tartufata
Macaron 12-pack from Le Chic Patissier
House Milled Artisan Flour Trio Pack from Hearth Restaurant
In addition, Baldor has put together an assortment of unique one-off items consisting of chef-loved Maldon Salt, unique olive oils, hard-to-find Balsamic Vinegar, premium nuts including Pistachio and seasonal Italian Chestnuts, an assortment of local honeys including whole honeycomb, and one-of-a-kind fruits like pink pineapples and Fuyu persimmons.
"While these gifts were curated with the adventurous home chef in mind there are also great options for anyone curious to explore new flavors," said Benjamin Walker, Baldor's Vice President of Sales and Marketing. "Our holiday lineup has been carefully vetted by our team of food experts who source unique ingredients for some of the best chefs and restaurants, so you'll know that you're giving high-quality, thoughtfully paired gifts to your loved ones."
Customers are urged to place their orders early and take advantage of Baldor's convenient next-day home delivery service.
Since the pandemic struck, Baldor has pivoted a large portion of its business from serving its primary restaurant customers, to serving individuals and families throughout the Northeast using their fleet of trucks to offer home delivery service. As one of the largest wholesale importers and distributors of fresh produce and specialty foods in the Northeast and Mid-Atlantic regions, Baldor has had the necessary infrastructure and resources to make home delivery easy and reliable.
For a complete list of Holiday Gift Kits visit: http://www.baldorfood.com/holidays2020
About Baldor Specialty Foods
Baldor Specialty Foods is one of the largest importers and distributors of fresh produce and specialty foods in Northeast and Mid-Atlantic regions. Beginning as Balducci's fruit stand in Greenwich Village in 1946, Baldor maintains its original promise – curate and deliver the best and freshest foods in the world. Baldor seeks to provide great specialty foods and logistics that give their customers an edge.
To learn more, go to www.baldorfood.com.
The post Baldor Specialty Foods Introduces Curated Collection of Holiday Gifts That Make Memorable Presents for Foodies and Chefs first appeared on PRUnderground.
Press Contact
Name: Lynn Munroe

Phone: 845-548-1211

Email: Contact Us

Website: http://www.baldorfood.com
Original Press Release.