In Time for Potential Winter COVID-19 Restrictions, Baldor's Minimum Order Drops from $200 to $150 Company-Wide with Certain NYC Zip Codes Receiving a $100 Minimum
(PRUnderground) December 15th, 2020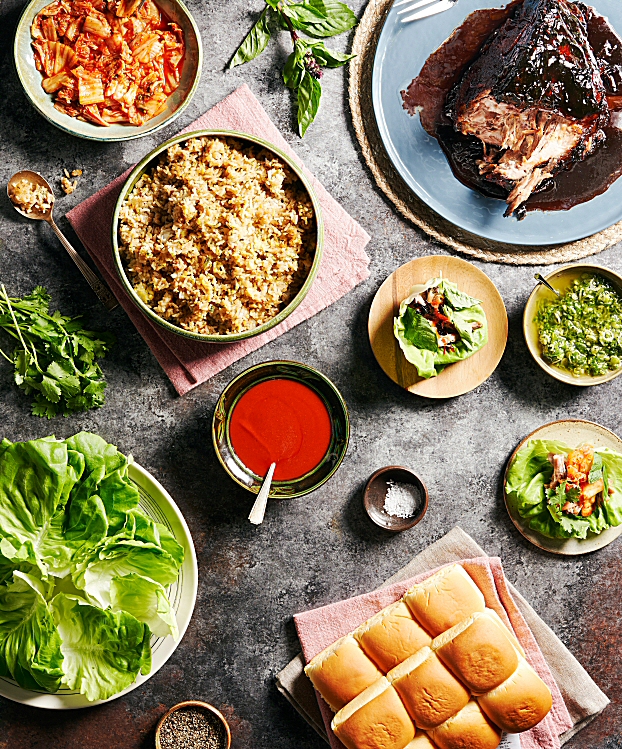 Baldor Specialty Foods, one of the largest importers and distributors of fresh produce and specialty foods in the Northeast and Mid-Atlantic regions, announced today it will reduce its minimum delivery size requirements for customers of its convenient home delivery service. The minimum charge is being reduced from $200 to $150 (with a $5.99 delivery fee) and for some New York City dwellers will see the minimum drop to $100. The change goes into effect on December 15th.
Reducing minimum delivery requirements is a way Baldor is supporting consumers during the pandemic while staying available to serve its roster of leading restaurant and foodservice organizations. With a second wave of pandemic restrictions now in place, the new minimums will make it easier for families to stock up on their favorite produce, meat, fruit, and other staples.
"Further reducing minimum delivery requirements will enable us to provide more food, to more people this winter," said Baldor CEO, T.J. Murphy. "With additional Restaurant Series meals, fully prepared holidays meals, gift packages, and our new wine program in New York, customers will find it effortless to reach the new low minimums."
In addition to reducing order minimums, Baldor has introduced several value-added packages to satisfy home-chefs and busy families during the pandemic, including:
Baldor Restaurant Series:

From Baldor's roster of respected restaurants, composed meals and recipes are available to Baldor home delivery customers.  From brunch to dumplings, Baldor Restaurant Series makes mealtime easy, delicious, and fun.

Baldor Gift Sets:

Holiday gift-giving just got a whole lot easier with an assortment of spices, truffles, caviar, exotic salts, and chocolates to help celebrate the holiday with those we can't be with this year.

Baldor Wine Program:

Wines and champagne sets, curated by Baldor's new partner Parcelle Wines, lets New York customers enjoy home delivery of the world's best vintages, at a variety of price points.
"Baldor's main purpose is to support and serve its customers.  There has never been a point in time where that has been more important than now," said Benjamin Walker, Vice President of Sales and Marketing. "Support restaurants and its employees through our Restaurant Series program where proceeds go directly to partners, and ROAR New York – Relief Opportunities for All Restaurants."
To find out more about Baldor Foods and place a home delivery order visit:
https://www.baldorfood.com/
About Baldor Specialty Foods
Baldor Specialty Foods is one of the largest importers and distributors of fresh produce and specialty foods in Northeast and Mid-Atlantic regions. Beginning as Balducci's fruit stand in Greenwich Village in 1946, Baldor maintains its original promise – curate and deliver the best and freshest foods in the world. Baldor seeks to provide great specialty foods and logistics that give their customers an edge.
To learn more, go to www.baldorfood.com.
The post Baldor Specialty Foods Reduces Minimum Order Requirements For Customers of Its Popular Home Delivery Service first appeared on PRUnderground.
Press Contact
Name: Lynn Munroe

Phone: 845-548-1211

Email: Contact Us

Website: http://www.baldorfood.com
Original Press Release.