This is the 13th straight year that Logistics Plus has been CTPAT approved by CBP
(PRUnderground) January 6th, 2021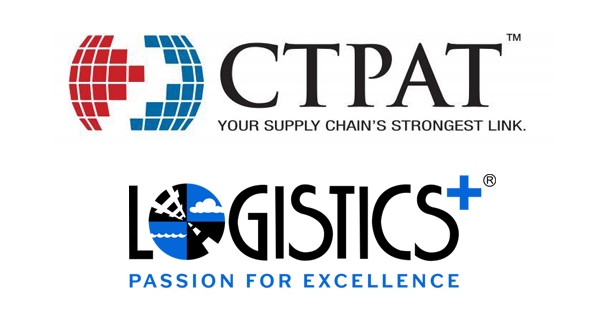 Logistics Plus Inc. (LP), a leading worldwide provider of transportation, logistics, and supply chain solutions, is pleased to share that the U.S. Customs and Border Protection (CBP) recently reviewed and renewed its Customs Trade Partnership Against Terrorism (CTPAT) partnership status for 2021. CTPAT is a voluntary public-private sector partnership program which recognizes that CBP can provide the highest level of cargo security only through close cooperation with the principle stakeholders of the international supply chain such as importers, carriers, consolidators, licensed customs brokers, and manufacturers.
From its inception in November 2001, CTPAT continues to grow. Today, more than 11,400 certified partners spanning the gamut of the trade community have been accepted into the program. The partners include U.S. importers/exporters, U.S./Canada highway carriers; U.S./Mexico highway carriers; rail and sea carriers; licensed U.S. Customs brokers; U.S. marine port authority/terminal operators; U.S. freight consolidators; ocean transportation intermediaries and non‐operating common carriers; Mexican and Canadian manufacturers; and Mexican long‐haul carriers, all of whom account for over 52 percent (by value) of cargo imported into the U.S.
"By going through the rigorous CTPAT renewal process, Logistics Plus will continue to help shippers coordinate their cross-border moves with reduced CBP examinations, front of the line inspections, and shorter wait times at the border," said Logistics Plus Compliance Department Manager Adam Mook. "Making sure our compliance standards meet or exceed the CTPAT annual requirements confirms that Logistics Plus is committed to security and protection for our customers and the entire supply chain."
Visit www.cbp.gov/CTPAT for instructions to complete annual reviews and to view training materials related to common CTPAT processes. Logistics Plus provides consulting services for companies seeking to become CTPAT certified and validated.  For more information on these services, please contact Adam Mook via email at adam.mook@logisticsplus.com or call 814-464-1722.
About Logistics Plus Inc.
Logistics Plus Inc. provides freight transportation, warehousing, fulfillment, global logistics, business intelligence, and supply chain management solutions through a worldwide network of talented and caring professionals. It is a highly regarded, fast-growing, and award-winning transportation and logistics company. With a Passion For Excellence™, its employees put the PLUS in LOGISTICS by doing the big things properly, plus the countless little things, that together ensure complete customer satisfaction and success. The Logistics Plus® network includes over a dozen offices and warehouses in the United States, and numerous other offices in more than 20 countries around the world. For more information, visit www.logisticsplus.com or follow @LogisticsPlus on Twitter.
The post Logistics Plus Receives CTPAT Partnership Renewal for 2021 first appeared on PRUnderground.
Press Contact
Name: Scott Frederick

Phone: 814-240-6881

Email: Contact Us

Website: https://www.logisticsplus.com
Original Press Release.