Hospitality school reaccredited by the Accrediting Council for Continuing Education and Training
(PRUnderground) January 7th, 2021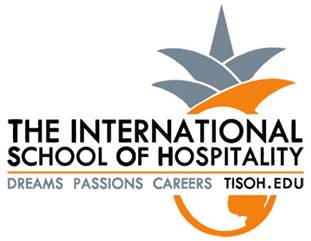 The International School of Hospitality (TISOH) announced today that at its December 2020 meeting, the Accrediting Commission of the Accrediting Council for Continuing Education and Training (ACCET) granted reaccreditation to TISOH for a period of five years.
A letter from ACCET Interim Executive Director, Judy Hendrickson, states "The Commission commends the institution for its efforts toward meeting the Standards for Accreditation, including a number of strengths reflected in the team report, and expresses its confidence that the institution will continue to review, monitor, and enhance its operations to assure the high quality of education and training toward which we all strive."
"Accreditation is a rigorous process that examines every aspect of an institution's operations. I applaud the TISOH community for the hard work, year after year, that allows the institution to continue to meet its mission of developing the dreams, passions, and careers for students. With thousands of successful alums, we look forward to the coming years to help thousands more reach their personal and professional goals." said Timothy M. Lam, Executive Director for the institution.
ACCET was founded in 1974 for the purpose of improving continuing education and training and has been officially recognized by the U.S. Department of Education since 1978 as a "reliable authority" as to the quality of education and training provided by the institutions accredited. Accreditation serves the interests of companies, agencies, and the public through the establishment of standards, policies, and procedures in conjunction with an objective third-party professional evaluation designed to identify and inspire sound education and training practices.
About TISOH: The International School of Hospitality
The International School of Hospitality (TISOH) was founded in Las Vegas, Nev., in 2005. TISOH offers quality short-term, practical training and career development programs in hospitality. Developed for the industry and by the industry, TISOH's small class sizes and online courses include: concierge, conference management and event planning, catering, exhibition & tradeshow management, hospitality leadership and supervision, hospitality human resources, hospitality marketing & sales, hotel operations, and wedding coordination and design. Diploma graduates, trained by working experts in the field, enjoy an 85 percent job placement rate. TISOH is an academic partner of the American Hotel & Lodging Educational Institute and is accredited by the Accrediting Council for Continuing Education and Training. For more information, visit www.tisoh.edu or call (702) 947-7200.
The post TISOH receives 5-year grant of reaccreditation first appeared on PRUnderground.
Press Contact
Name: Anthony Lai CHE CGSP

Phone: 702-947-7200 x207

Email: Contact Us

Website: http://www.tisoh.edu
Original Press Release.