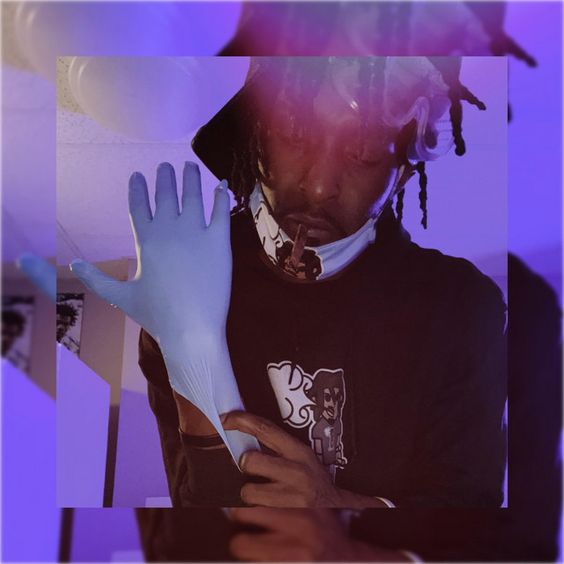 Rising American hip hop artist Nardskiii hopes to spread a positive message of empowerment through his lyrically rich and beat-driven number 'Perfect Timing'.
Buffalo, Jan 13, 2021 (Issuewire.com) - The power of hip hop music lies in its provoking lyrical illustrations and potent rhythmic cadence. Upcoming hip hop artist from New York, Nardskiii is keeping the fundamental elements of the genre alive by creating the most sublime lyrical ballads. He has recently teamed up with fellow singer Kalah Bishop and dropped an exquisite hip hop banger called 'Perfect Timing' on popular streaming platforms. The song is the perfect manifestation of his interpretation of the people and world around us. His power-packed vocal performance brings out the true meaning of the eloquent lyrical wordplay of the track.
Hailing from Buffalo, the born-talented musician is a mental health survivor. After suffering from many difficulties in life, he has devoted all his time to music-making. He expresses his innermost feelings and thoughts through his creative compositions. His unique soundscape speaks to the ordinary people, bringing their everyday hardships into the light. The heart-rending libretto mixed with some equally emotive rhythmic beats makes a connection with the audience.
The brilliant independent artist uses his real-life experiences to fuel his compositions. Mixing hip hop and R&B resonance together, Nardskiii has given birth to an incredible musical banger called 'Perfect Timing'. The song features the soulful vocals of Kalah Bishop that adds an exciting new flavor to the track's thematic delicacy. The melodic flow of the soundtrack is uplifting and entertaining at the same time. Listen to his other tracks like 'Goin' Thru A Phaze', 'Said Sum', 'Scammin' Ass Nigga', and 'Me U & Hennessy' on Spotify. Follow him on Facebook for more.
Please visit here to listen the songs of Nardskiii : 
Perfect Timing :  https://open.spotify.com/track/0J74NLatOaEFwxchj7HGQG
Media Contact
The Tunes Club
Source :Nardskiii
This article was originally published by IssueWire. Read the original article here.