Tvrdukin positions himself at the top of almost every chart with his fiery hip-hop performances that most people of his league could only dream of achieving.
Santa Cruz, Jan 14, 2021 (Issuewire.com) - Keeping the natural energy of hip-hop refreshingly alive in all his soundscapes, artist Tvrdukin is doing a fabulous job in proving his talent and skill to the world. The rapper's creations are based on a solid core and his faultless vocal outpouring presents a timeless vibe to the tracks. Bringing together the most infectious elements of hip-hop to present his wholesome soundtrack, the rapper quickly weaves his charm in the listener's mind, keeping them hooked endlessly.
'Vol 100!!', 'Stfu', and 'Damn Shawty Ok!' are the latest singles dropped by the terrific performer where the artist carefully tips his creativity to the catchy rhythms of hip-hop to set up his style. The confidence is attractive and the rapper maintains a steady consistency to pull off the essence of the genre efficiently. The verses pour almost breathlessly and the fast-paced vocal flow guided by punchy bars and a clear sense of passion sounds hard-hitting. The hip-hop star is surely topping this year's charts with his powerful creations. So far, the artist's journey has been rewarding and with such impressive records to his name, the rapper is surely going to enjoy a lasting stay in the industry.
The tracks 'Vol 100!!', 'Stfu', and 'Damn Shawty Ok!' come from his album New Age, Vol. 1 and Tvrdukin has distinguished himself from the others with his sharp wit and edge. Driving with smooth songwriting and progressive execution, there's no denying that the rapper is making the most out of his success. Follow him on Spotify, YouTube, Instagram, and Twitter for more information.
Listen to the following songs on Spotify:
Vol 100!!: https://open.spotify.com/track/46i8Sp7dRtNMzJgWluJL8w
Stfu: https://open.spotify.com/track/4HZ5xmZB7nz9eKxVoBLSiF
Damn Shawty Ok!: https://open.spotify.com/track/2GTvgQNp1VdggtfCvpAzzp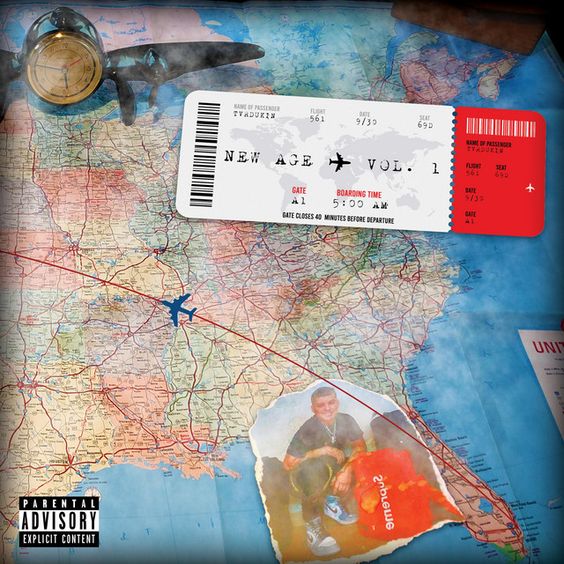 Media Contact
The Tunes Club
Source :Tvrdukin
This article was originally published by IssueWire. Read the original article here.