Three Best Rated reached out to SimpleMoves.ca, a 2021 ThreeBestRated® award-winning moving company in North Vancouver, BC, to learn how they managed to make it work during the pandemic.
(PRUnderground) January 25th, 2021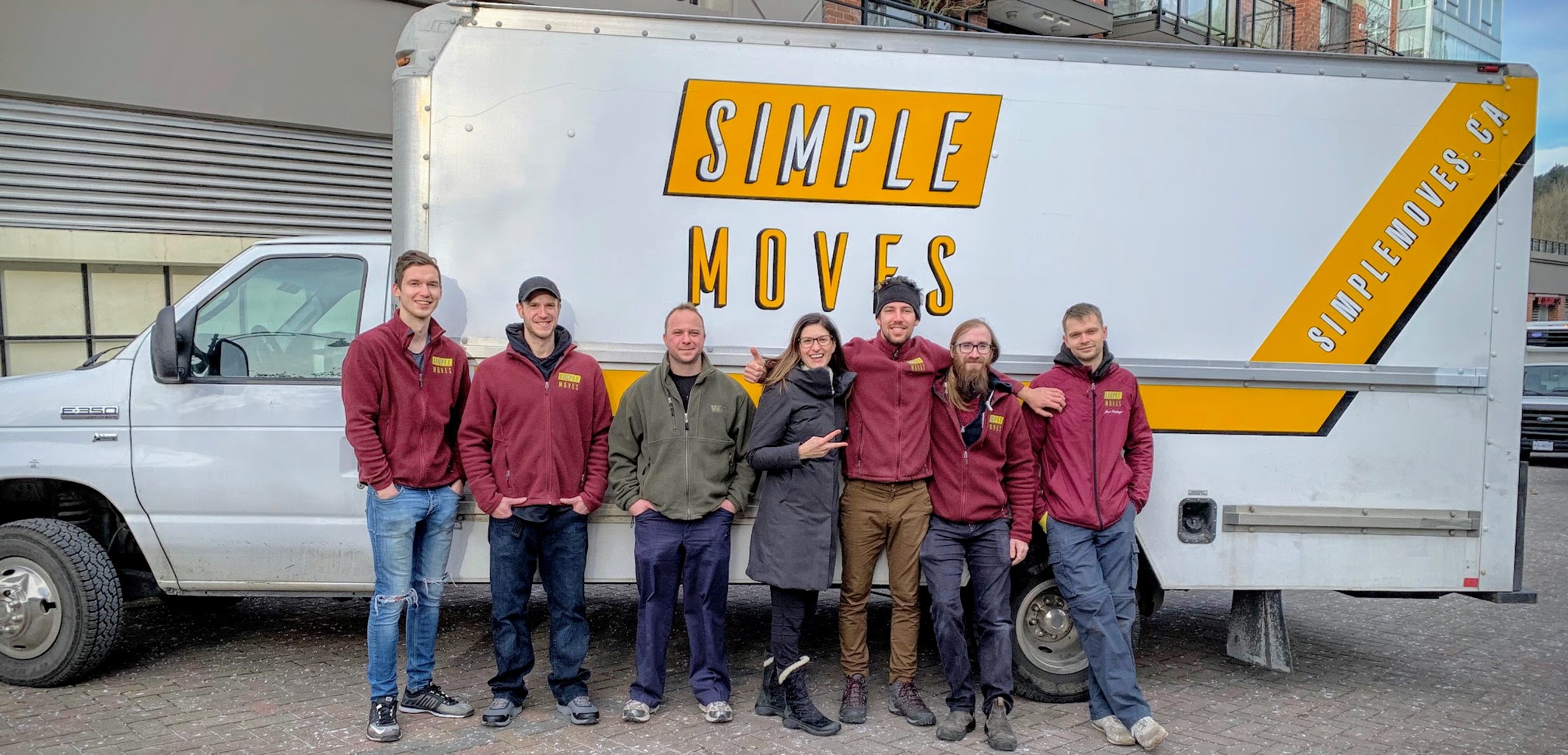 As the world came to a standstill due to the COVID19 pandemic, It became difficult for people to move. With social distancing and several other restrictions, people had to put a pause on their moving plans. And as a matter of fact, Moving companies can't operate while practicing social distancing. So, how did moving companies manage to help people with their moving needs?
Three Best Rated reached out to SimpleMoves.ca, a 2021 ThreeBestRated® award-winning moving company in North Vancouver, BC, to learn how they managed to make it work.
SimpleMoves followed the standard operating procedure to move during the pandemic. They say, "Our vehicles are regularly pressure washed inside and out. Our movers would have sanitizing towels and liquids in the trucks and offices to help stop the spread of the Covid 19 during moving."
As the movers have to work in tight packs inside the homes, they asked clients to stay in the fresh air to ensure their safety. And they say, "Sometimes several movers are needed for a heavier furniture piece, and social distancing is not possible during a move. Movers are at a higher risk of contracting the coronavirus, and thus we hope to see clients who are patient and understanding of our procedures in these hard times."
About SimpleMoves.ca – North Vancouver, British Columbia
SimpleMoves.ca has been providing hassle-free, efficient moving services with friendly and respectful movers since 2017. From furniture dismounting and rebuilding to staging their new home or office, they take utter care to ensure the safety of the customer's property and possessions. Their trustworthy services are very well acclaimed in the industry. They are a recipient of the prestigious ThreeBestRated award for two consecutive years. They say, "It is truly an honor to receive yet another "Three Best Rated Moving Company" award! Our Movers, our Move Consultants, our Operations, and even their families are humbled, grateful, and proud that they are recognized as part of an award-winning moving company."
While talking about their upcoming plans, they say, "Canadians are on the move, and we are here to provide great services in an even higher volume. We have plans to grow steadily, keeping in mind the strict quality control measures we've had from the very start. Our dream is to help more families relocate to their dream or even temporary homes. We have expanded our storage services, our fleet of trucks, and our office space. Which means we will be able to help over 500 families and small businesses with their relocation needs in 2021." Further, their services now include disposal of unloved furnishings, move-out cleaning with carpet cleaning options, and long-distance moving between BC and Alberta and BC and Ontario.
About ThreeBestRated
Three Best Rated® was created in 2014 with the simple goal of finding the top 3 local businesses, professionals, restaurants, health care providers, and everything in-between, in any city. Every business is meticulously handpicked by our employees. We check business's reputation, history, complaints, ratings, proximity, satisfaction, trust, cost, general excellence, reviews, and more, using our 50-Point Inspection. We only display businesses that are verified by our employees. Other places will call this "hard work" and "unnecessary". We call it "due diligence" and "the right thing to do". Our website is updated on a regular basis for quality and the latest business information.
Three Best Rated has the honor of helping 4 million customers every month find the best businesses in any city – without any effort!
The post Simple Moves, a Three Best Rated award-winning moving company, shares their experience on working during the pandemic first appeared on PRUnderground.
Press Contact
Name: Sara Wilson

Phone: (833)-488-6888

Email: Contact Us

Website: https://threebestrated.com/
Original Press Release.