FameEX, a global and secure derivatives trading platform, has updated its new global affiliate program to attract more influencers to build this crypto ecosystem together. Derived from the blend of "Fame" and "Exchange", the FameEX brand signifies "honor" and "prestige". The company aspires to stand as an exchange that steadfastly defends users' rightful interests, striving for a legacy that emphasizes fair, transparent operations and ultimately thriving as a trusted brand for generations to come. Its ultimate goal is to foster a global crypto environment grounded in fairness and freedom.
​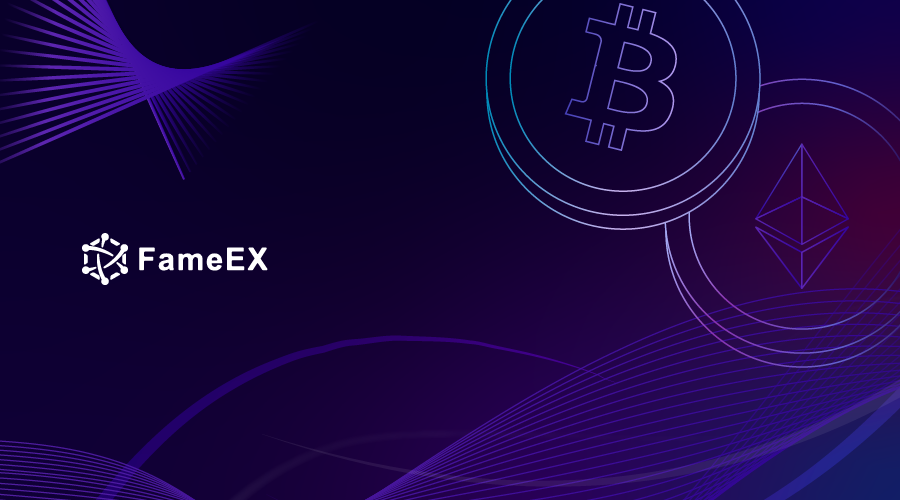 Lee BoonGin, the founder of FameEX, articulated the company's philosophy, expressing that the crypto domain will inevitably evolve from its current chaotic state to structured growth, in alignment with the principles of long-term financial evolution. The envisioned endgame is a global panorama of equitable and free commerce, aligning with the decentralized ethos championed by crypto enthusiasts. For Lee, the crypto landscape requires unified leadership, especially during challenging times, to safeguard the interests of its believers. He passionately conveyed that FameEX is dedicated to channeling the collective strength of crypto frontrunners to benefit all enthusiasts, ensuring that every participant in this vision sees tangible value and reaps significant benefits.
​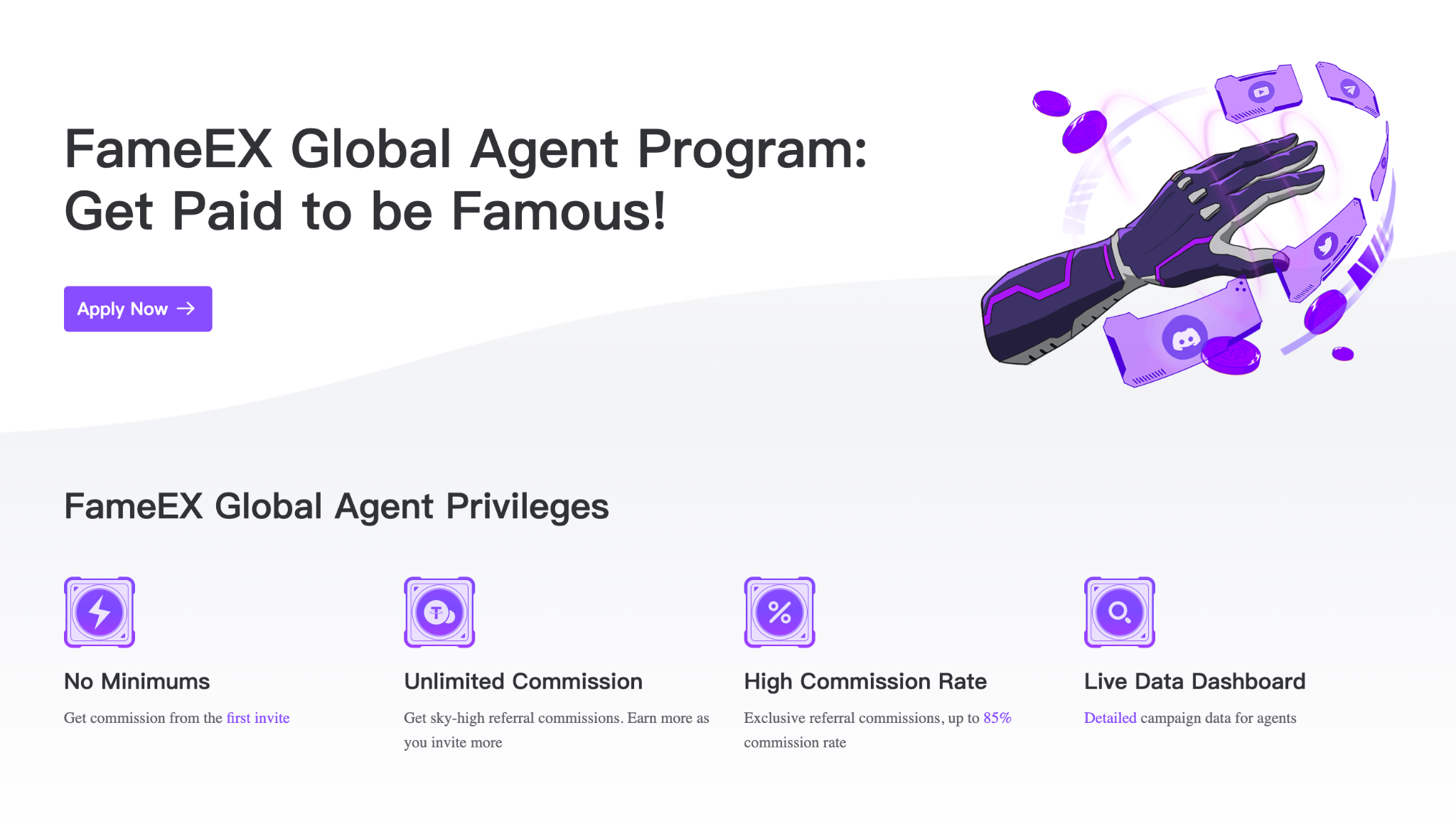 An Unparalleled Opportunity for Influencers and Promoters Worldwide
FameEX new Global Affiliate Program, offering an unprecedented array of benefits for its partners. With minimum thresholds, FameEX affiliates are eligible for commissions from their very first invite. There is potential to earn up to an astounding 85% commission rate for all the affiliates. As partners grow their referrals, the rewards only amplify, with no cap on how much one can earn. Furthermore, To ensure transparency and track success, a real-time data dashboard is at each affiliate's disposal, providing a detailed breakdown of campaign metrics. This incredible opportunity simply fills out an application form and awaits the FameEX team's response. Once on board, affiliates can promote FameEX through their referral links, sharing on community platforms, social media, and other avenues. As users sign up through these links, affiliates can watch their commissions roll in. This is open to those who own social media accounts with 5,000+ followers, manage communities with over 500 members, operate their own websites and platforms, or have other effective promotional strategies. Apply now and soar to new heights with FameEX. 
For FameEX, these endeavors are not short-term reactions but carefully thought-out, long-term strategic blueprints. While charting a bold path for the future of crypto, even in the face of market headwinds, the company's concrete measures underscore its commitment. As the crypto winter continues, all eyes are on FameEX, anticipating a brighter horizon they promise to deliver.
About FameEX
Launched in 2020. FameEX is a global cryptocurrency exchange that currently provides fiat-crypto, crypto-crypto, grid trading, futures, options, margin, spot and a hugely popular referral and affiliate program. With more than 1,050,000 registered users across 50 countries and regions. FameEX provides a secure, stable and efficient 24/7 trading platform. In addition, FameEX keeps pushing the boundaries of the crypto exchange industry, exploring frontier growth opportunities and strengthening core competencies, expanding into adjacent product offerings and developing innovative business models that lead the way in bringing Web3 solutions into the crypto ecosystem including recruiting more Web3 developers and researchers to enrich the Web3 product that will support those visionary traders.
Find FameEX on:
Website: https://www.fameex.com/
X (Twitter): https://twitter.com/FameEXGlobal
YouTube: https://www.youtube.com/c/FameEX
Telegram: https://t.me/fameexgroup
Discord: https://discord.gg/V8yvKPxVCk
Trade on-the-go with the FameEX app (iOS/Android)
Media Contact
Company Name: FAMEEX
Contact Person: Mia Shi
Email: Send Email
Country: Australia
Website: https://www.fameex.com/