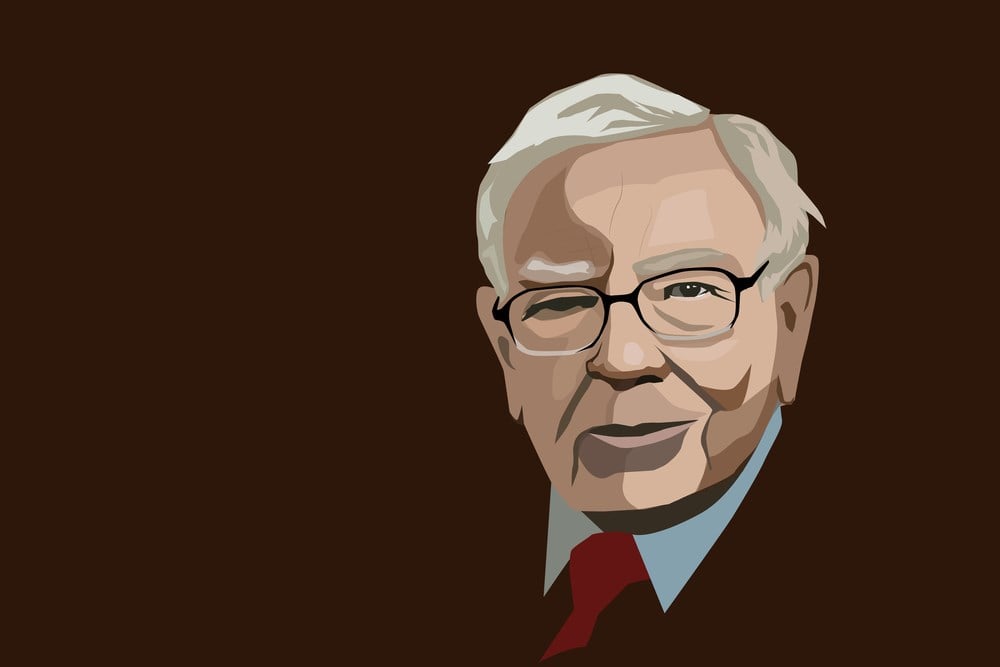 At the most recent Berkshire Hathaway Inc. (NYSE:BRK.B)  investors conference in early May, Warren Buffett offered some insights into his most recent buys and sells, but more detail was released in a regulatory filing on May 15, after the market's close.
At the conference, Buffett mentioned Occidental Petroleum Corp. (NYSE: OXY), which he's been accumulating. According to the May 15 filing, Berkshire Hathaway's stake in the Houston-based explorer and producer totals more than $13.2 billion. Occidental's current market capitalization is $51.89 billion.
Combined with Berkshire's $21.6 billion holding in Chevron Co. (NYSE: CVX), that's hefty exposure to the energy sector. Since the fourth quarter of 2022, Berkshire has been unloading shares of Chevron, but it's still among the firm's top holdings. 
The details about recent holdings come from form 13F, a required document for institutional investment managers to list securities exceeding a certain ownership threshold. Any holdings of less than 10,000 shares and with a market value under $200,000 wouldn't be listed on the 13F. While it's possible that Berkshire has some of those small positions, the company tends to go big, and Buffett followers are watching for those big stakes.
Stocks Move On Buffett News
Stocks often move on news that Buffett has entered or exited a position. What's interesting, though, is that the actual buys and sells can push the stock in either direction, but the public doesn't know Buffett may be behind the move until regulatory filings are released.
For example, shares of home decor retailer RH (NYSE: RH) gapped down 8.12% on May 16, as investors realized Berkshire had unloaded its entire stake, which it began accumulating in 2019. 
The filing revealed a large new holding in Capital One Financial Corp. (NYSE: COF). In the quarter ended on March 31, Berkshire acquired $954 million in shares of the online bank and credit card issuer. 
Buffett's company also holds shares in Visa Inc. (NYSE: V), Mastercard Inc. (NYSE: MA) and American Express Co. (NYSE: AXP). 
When it comes to the banking industry, Buffett added to positions in Bank of America (NYSE: BAC) and Citigroup Inc. (NYSE: C), while paring back Ally Financial Inc. (NYSE: ALLY) and eliminating Bank Of New York Mellon Corp. (NYSE: BK) and U.S. Bancorp (NYSE: USB).
Paring Back BYD Stake
One company that's gotten a lot of attention as a Berkshire holding is EV maker BYD Co. Ltd. (OTCMKTS: BYDDF). In recent quarters, Buffett has been unloading BYD shares, saying that he's shifting his focus away from China and toward Japan.  won't appear on the 13F. Buffett reportedly owns about 108.34 million shares in the company, for a nearly 10% stake. 
However, that won't show up on Securities and Exchange Commission filings, as Buffett purchased the BYD shares on the Hong Kong exchange. 
Taiwan Semiconductor Manufacturing Co. (NYSE: TSM) was another casualty of Buffett's pivot away from China. The latest filing reveals Berkshire sold all its shares of the chipmaker.
Buffett isn't known as a speculator (far from it, in fact), but he does frequently engage in trades that fall under the "merger arbitrage" category. His holding in Activision Blizzard Inc. (NASDAQ: ATVI) is an example. 
Buffett pared back his position in the video game producer. He now holds 49.4 million shares, a decrease from 52.7 million at the end of the prior quarter. 
Merger Arbitrage
Merger arbitrage is an investment strategy that aims to profit from price discrepancies between a target company's stock price before and after a merger or acquisition announcement. In the case of Activision, an acquisition by Microsoft Corp. (NASDAQ: MSFT) is pending while trade regulators review the deal. 
The acquisition price is $95 a share, but due to regulatory uncertainty, Activision Blizzard stock never reached that level, as you can see on the Activision Blizzard chart. Buffett may be losing confidence that the deal will go through, if his recent share sales are an indication. 
As of the end of the first quarter, Berkshire Hathaway's biggest holdings are: