UK Government reintroduces £170 green levies on energy bills, sparking debates among policymakers and campaigners. Calls for long-term funding solutions through general taxation as citizens express concerns over rising energy costs.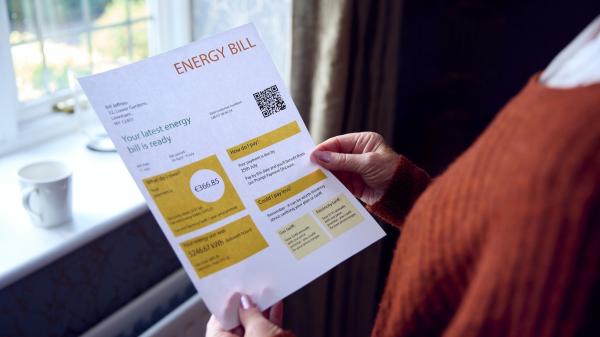 Guildford, United Kingdom - July 27, 2023 —
The UK Government has come under scrutiny for reintroducing green levies amounting to £170 per household, reports inews.co.uk. These additional fees, intended to fund eco-friendly projects, were previously removed from the consumers' energy bills by the Treasury during Liz Truss' short-lived administration.
Green levies, a tax measure accounting for approximately 8% of energy bills, are aimed at generating funds for energy-efficiency schemes. By implementing green levies, the Government seeks to discourage the use of inefficient energy sources and encourage the adoption of sustainable alternatives.
In October 2022, the Truss government limited annual energy bills to £2,500 for two years to help families dealing with high energy costs. The government also removed the green levies from the consumer bills and paid them out with tax revenues instead. However, Ofgem has set a cap on the annual dual-fuel tariff at £2,074/year starting from the 1st of July. This is in response to the decrease in wholesale energy prices. Consequently, the energy price guarantee no longer applies to millions of households without prepayment meters. It will result in green levies, once again, being shouldered by billpayers instead of being funded by the Treasury.
Initially worth £150 per household, the levies have now increased to approximately £170. The Government asserts that this change in allowance for the green levies was associated with the energy price guarantee. Prices are capped by whichever is the lower—Ofgem price cap or Energy Price Guarantee (EPG). And, with energy prices now falling below the £2,500 price guarantee level, reintroducing the previous funding model becomes necessary, according to the Government.
However, reimposing the charges after just nine months of terminating has sparked debates among policymakers and energy poverty campaigners. The campaigners are asking for a comprehensive review of long-term funding strategies for climate policies. "We would prefer the vital funding needed for long-term energy efficiency and fuel poverty prevention programs to be funded through general taxation," said Simon Francis, the coordinator of the End Fuel Poverty Coalition. "These programs are vital to ensuring we end fuel poverty in the long run. The Government could have used the time that the energy price guarantee was in place to work out a way of doing this fairly rather than through energy bills."
Shifting the funding burden from bills to general taxation would slash a significant amount off customer energy bills during the upcoming winter season. In such a circumstance, consumers are encouraged to check their energy consumption reasonably. Experts are urging households to turn their boiler temperature down to 60° C or below to cut around £160 off their annual energy bills. Moreover, households are being asked to decrease energy waste, thus lowering energy bills. This can be done by ensuring periodic servicing of their boilers by leveraging services such as Mulgas. Additionally, using smart appliances, adding insulation, etc., can help fight the current fuel poverty and energy crisis looming over the country.
As such, an online petition hosted on the official UK Parliament website is gaining momentum. It urges the UK Government to remove green levies from all energy bills. The petition, titled "Permanently scrap green levies on energy bills," was initiated by Sophie Corcoran and has already received nearly 3,000 signatures.
The Government's decision to reintroduce green levies on energy bills has stirred accusations of imminent energy bill increases. The call for a thorough examination of the long-term funding strategy for climate policies underscores the importance of balancing environmental goals with consumer affordability. As the debate continues, citizens are closely monitoring the developments on the issue and their potential impact on household budgets.
Contact Info:
Name: Parul Mathur
Email: Send Email
Organization: Geeky News
Address: Parallel House, 32 London Road, Guildford, Surrey GU1 2AB, United Kingdom
Website: https://www.geekynews.co.uk/

Source: PressCable
Release ID: 89103337
If there are any errors, inconsistencies, or queries arising from the content contained within this press release that require attention or if you need assistance with a press release takedown, we kindly request that you inform us immediately by contacting error@releasecontact.com. Our reliable team will be available to promptly respond within 8 hours, taking proactive measures to rectify any identified issues or providing guidance on the removal process. Ensuring accurate and dependable information is our top priority.