--News Direct--
Lindian Resources Ltd (ASX:LIN, OTC:LINIF) CEO Alistair Stephens tells Proactive the company has joined forces with global metals powerhouse Gerald Metals SARL to fast-track its Kangankunde Rare Earths Project in Malawi to producer status by the end of next year. This partnership is two-fold involving the sale of 45,000 tonnes of monazite concentrate from Kangankunde's Stage 1 development to the trading company headquartered in London and a finance facility of up to US$10 million to the rare earths explorer.
"The Kangankunde Rare Earths Project continues to deliver excellent results, including the globally strategic maiden mineral resource estimate reported last month," Stephens added.
"With a mining licence and environment and social impact assessment licences granted, the company is able to quickly move to project development following the execution of this sale and purchase contract.
"These are exciting times for Lindian and we look forward to making further announcements as project development works ramp up."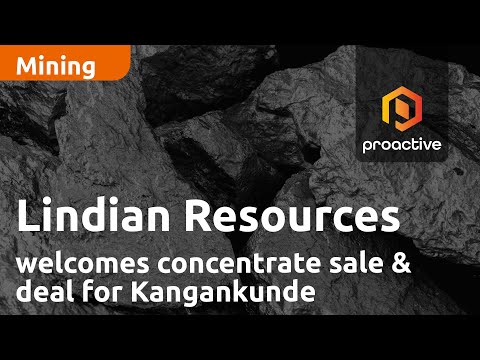 Contact Details
Proactive Investors
Jonathan Jackson
+61 413 713 744
jonathan@proactiveinvestors.com
View source version on newsdirect.com: https://newsdirect.com/news/lindian-resources-welcomes-concentrate-sale-and-purchase-deal-for-kangankunde-103408295