The Odyssey Outpatient Network expands their continuum of care in Virginia, supporting a full spectrum of mental health disorders near Washington, DC.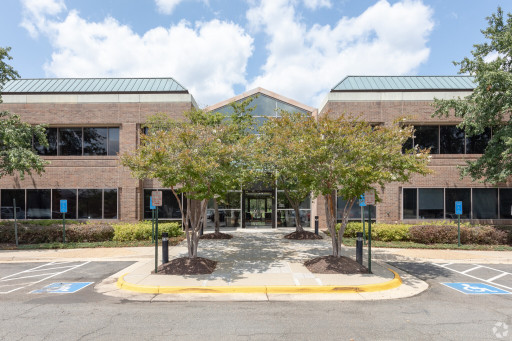 Pasadena Villa Outpatient - Chantilly
Pasadena Villa Outpatient - Chantilly
BRENTWOOD, Tenn., February 21, 2023 (Newswire.com) - Odyssey Behavioral Healthcare, a leading provider of mental health treatment services, is pleased to announce its newest outpatient location in Chantilly, Virginia. The Chantilly location was developed to respond to the community's growing need for superior clinical treatment for mental health disorders. Chantilly will be the fourth Pasadena Villa Outpatient in Virginia, joining locations in McLean, Richmond, and Norfolk. In addition to Virginia, Odyssey operates Pasadena Villa Outpatient locations in Tennessee and North Carolina.
According to the most recent information from the National Alliance on Mental Illness (NAMI), in Virginia in 2021:
1,115,000 adults in Virginia have a mental health condition.
Of the 1,115,000 adults, 382,000 did not receive needed mental health care.
Virginians are over 7x more likely to be forced out-of-network for mental health care than for primary health care — making it more difficult to find care and less affordable due to higher out-of-pocket costs.
"The state of Virginia has a high demand for additional mental health treatment providers, and we are committed to expanding Pasadena Villa Outpatient's superior care to support more individuals impacted by mental health challenges," said Richard Clark, CEO of Odyssey. "Opening this clinic in Chantilly furthers our mission of providing compassionate, evidence-based treatment, and we're proud to support this community and help individuals and families in need take the next step towards lasting recovery."

The Chantilly location specializes in treating the most common mental health conditions, including depression, anxiety, and more complex co-occurring disorders. Multidisciplinary teams, consisting of licensed clinicians and board-certified psychiatrists, collaborate to create tailored treatment plans for each individual. Treatment is also supported by close collaboration with providers in the community to maintain a smooth transition to lower levels of care as clients complete their program.

The clinic treats adults of all genders (18 years and older) by offering multiple levels of psychiatric care, including a partial hospitalization program (PHP), an intensive outpatient program (IOP), and an evening virtual intensive outpatient program (VIOP).

To learn more, visit the Pasadena Villa Outpatient—Chantilly web page.

——————————-

About Odyssey Behavioral Healthcare

Odyssey, formed in 2015, has a diverse network of services that treat adults and adolescents with eating disorders, psychiatric disorders, dual diagnoses, and addictive disorders within their three distinct networks: Psychiatric, Eating Disorder, and Outpatient. Providing a continuum of care that includes inpatient, intensive residential, partial hospitalization, intensive outpatient, detoxification, and transitional living programs, Odyssey operates residential and outpatient programs at over 20 locations and across nine states.

Contact Information:
Vicki Smith
Chief Marketing Officer, Odyssey Behavioral Healthcare
vickis@odysseybh.com
615-864-8145


Original Source: Pasadena Villa Outpatient Mental Health Treatment Clinic Opens in Chantilly, Virginia