An Australian study appears to have uncovered a cheaper, more sustainable way to cultivate medicinal cannabis.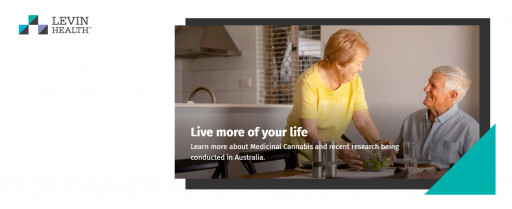 Levin Health
Levin Health
MELBOURNE, Australia, February 24, 2023 (Newswire.com) - An Australian cannabis enterprise teamed up with Australia's national science agency CSIRO to execute a six-month study into the cultivation of medical cannabis in Australia. The study was funded by a $50,000 federal government grant, and researchers involved claim to have uncovered a more environmentally-friendly way to grow medicinal cannabis - which would also reduce production costs. Levin Health is an Australian sports science company focused on researching, developing and commercialising medicinal cannabis. Melbourne-based Levin Health participates in and analyses studies and trials to support the research community in presenting reliable information for healthcare professionals. Here, they weigh in on the recent Australian study.
Although medicinal cannabis is already seen as a more environmentally-friendly industry than others, cultivation of the plant still has a carbon footprint, just like any farming practice. Plus, cost remains a significant barrier to access for patients1, with the average monthly patient spend sitting at $278 per month2, says Levin Health.
Researchers believe this study could lead to lower prices for medical marijuana's Australia-wide, whilst also being more sustainable.
If the research findings are correct, this could be a huge step for the Australian medicinal cannabis industry, which the experts at Levin Health say is already growing rapidly.
The study got underway to gain an understanding of the essential nutrients the cannabis plant needs to grow, such as nitrogen, phosphorous and potassium. According to researchers, the goal was to improve the mineral nutrition of the plants.
It was found that the application of some nutrients, such as potassium, could be reduced by up to 50% in certain growing environments. This would reduce the cultivation costs and environmental impacts, with minimal effect on crop development. This more cost-effective cultivation method has the potential to lead to cost savings for patients seeking products such as CBD oil Australia-wide.
The Australian medicinal cannabis industry is valued at around $67 million USD. Levin Health says it's anticipated that the industry valuation will reach $936.22 million by the end of 20323. 
To learn more about trials and studies related to medicinal cannabis, visit Levin Health online. 
Sources:
Contact Information:
Levin Health
Marketing Manager
info@levinhealth.com.au
1300 053 846


Original Source: Experts Might Have Found a Better Way to Cultivate Medicinal Cannabis in Australia