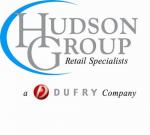 EAST RUTHERFORD, N.J., Oct. 25, 2012 /PRNewswire/ -- Hudson Booksellers, a brand unit of travel retailer Hudson Group, which is a wholly owned subsidiary of Dufry, AG of Basel, Switzerland, has announced its list of the Best Books published in 2012. Hudson operates 70 full-service Hudson Booksellers bookstores. Hudson also sells books in over 450 Hudson News newsstands in airports and transportation terminals throughout North America.
This year's selection includes the 10 Best Fiction, 10 Best Nonfiction, 5 Best Young Readers, and 5 Best Business Interest books, selected through a nominated shortlist and voting process by a panel of Hudson bookselling professionals and managers across the country. Books were selected for achievements ranging from literary style and innovation, entertainment value and readability, to timeliness and treatment of subjects and themes.
Drop Dead Healthy by A.J. Jacobs was chosen as Book of the Year. On hearing the news of its selection, Mr. Jacobs noted: "I'm honored because I'm such a Hudson Booksellers fan. I've spent many hours browsing the aisles of this wonderful bookstore. No doubt it's the best part of the airport experience, right up there with scoring the last available electrical outlet in LaGuardia's Concourse C."  Check out the rest of A.J. Jacobs' amusing comments on HudsonBooksellers.com.
As part of the celebration, all Hudson Booksellers and Hudson News outlets will offer a 20% discount to our customers on the Book of the Year and most other Best of 2012 titles, from November 20 through December 31, 2012.
As an additional service to customers, complimentary "Best Books" brochures will be available in our stores and online from mid-November through the holiday book buying season. The brochures feature reviews, Bookseller Top 10 lists and excerpts from selected books. Copies of most titles will be prominently displayed in all Hudson Booksellers and large Hudson News stores, starting November 20th. Hudson's Best of 2012 will be featured on HudsonBooksellers.com and also on our Facebook page, Facebook.com/HudsonBooksellers.
The books are listed alphabetically by author:
Best Fiction: The Twelve – Justin Cronin; Memoirs of an Imaginary Friend – Matthew Dicks; The Revised Fundamentals of Caregiving – Jonathan Evison; Gone Girl – Gillian Flynn; The Dog Stars – Peter Heller; Flight Behavior – Barbara Kingsolver; The Yellow Birds – Kevin Powers; The Light Between Oceans – M.L Stedman; Beautiful Ruins – Jess Walter; Alif the Unseen – G. Willow Wilson.
Best NonFiction: The Finish – Mark Bowden; Mortality – Christopher Hitchens; Drop Dead Healthy – A.J. Jacobs; Let's Pretend This Never Happened – Jenny Lawson; Thomas Jefferson: The Art of Power – Jon Meacham; How to be a Woman – Caitlin Moran; Joseph Anton – Salman Rushdie; The End of Your Life Book Club – Will Schwalbe; Wild – Cheryl Strayed; Comet's Tale – Steven Wolf.                                                                                    
Best Young Readers: The Fault in Our Stars – John Green; The Fantastic Flying Books of Mr. Morris Lessmore – William Joyce; This is Not My Hat – Jon Klassen; Cinder – Marrisa Meyer; More – I.C Springman.
Best Business Interest: Leadership 2.0 – Travis Bradberry; Quiet – Susan Cain; The Power of Habit – Charles Duhigg; End This Depression Now – Paul Krugman; Heart Smart, Guts & Luck – Anthony Tjan.
Hudson Booksellers' 2012 Book of the Year:  Drop Dead Healthy – A.J. Jacob.
About Hudson Group: Hudson Group, the largest duty-paid travel retailer in North America, is a wholly-owned subsidiary of international travel retailer Dufry AG (DUFN) of Basel, Switzerland. The company operates some 650 Hudson News, Hudson Booksellers, cafes, specialty retail and duty free shops in 70 airports and transportation terminals in the United States and Canada, and additional newsstands in 12 more countries around the world. The combined Dufry/Hudson entity oversees over 1,200 stores in 45 countries and 155 airports and transportation terminals.
SOURCE Hudson Group