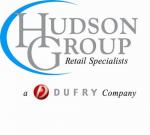 EAST RUTHERFORD, N.J., March 7, 2013 /PRNewswire/ -- Former Nevada Governor Bob Miller will be signing his new book, Son of a Gambling Man, My Journey from a Casino Family to the Governor's Mansion, from 10:00 a.m. to noon at the Hudson News store in Terminal 1 at McCarran Las Vegas International Airport on Friday, March 15. This is an open to the public, pre-screening area of the airport.
The book is a memoir of growing up in Sin City. When Bob Miller arrived in Las Vegas as a boy, it was a small, dusty city, a far cry from the glamorous, exciting place it is today. Bob's father, Ross Miller, was a tough guy but a good family man, who had operated on both sides of the law on some of the meaner streets of industrial Chicago, and brought his family to Las Vegas so he could create a legitimate career out of gaming. 

In the book's foreword, former President Bill Clinton wrote: "Bob's journey could only have happened in Nevada. His memoir gives us a unique, entertaining, and thought-provoking glimpse of how Las Vegas evolved from its outcast roots to the modern metropolis nicknamed 'the All-American City.'"
As Bob Miller grew up, so did Vegas; the city's population doubled every decade during the 1900's and Las Vegas was now a "town" of some two million. Ross Miller became a respectable businessman and partner in a major casino, though he was still capable of settling a score with his fists.

Bob went on to law school, entering law enforcement and then politics. His father's background would make entering the political arena a gamble, but making his father proud of him became his chief motivator as he ascended through the political ranks of Nevada, eventually becoming governor. The Miller family's legacy continues. Bob's own son is presently serving as Secretary of State in Nevada.

Published by Thomas Dunne Books on March 12, the book is priced at $26.99.
About Hudson Group: Hudson Group, the largest duty-paid travel retailer in North America, is a wholly-owned subsidiary of international travel retailer Dufry AG (DUFN) of Basel, Switzerland. The company operates some 700 Hudson News, Hudson Booksellers, cafes,  specialty retail and duty free shops in 70 airports and transportation terminals in the United States and Canada, and additional newsstands in 12 more countries around the world. The combined Dufry/Hudson entity oversees over 1,200 stores in 43 countries and 155 airports and transportation terminals.
SOURCE Hudson Group