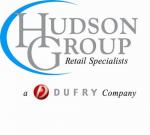 EAST RUTHERFORD, N.J., Dec. 17, 2013 /PRNewswire/ -- In partnership with premier travel retailer Hudson Group, leading lingerie and beauty retailer Victoria's Secret has opened a new Beauty & Accessories store in John F. Kennedy International Airport's Terminal 4.
The new store will focus on an iconic, fashion-forward range of beauty products and accessories designed for the modern jet-setter. Beauty shoppers will find prestige fragrances like the FiFi Award-winning Victoria's Secret Bombshell and Sexy Little Things Noir Tease, just-launched collections like the new Victoria, and perennial favorites like the most-loved VS Fantasies. Travel-ready items such as signature lip glosses and body-care products will also be featured.
Joe DiDomizio, President & CEO of Hudson Group, said: "We and our joint venture partner Concourse Ventures are delighted to be entrusted with delivering upscale brands like Victoria's Secret to the travelers of JFK Terminal 4. Hudson has enjoyed a rewarding association with JFK IAT for over a decade, and we are glad to be playing a role in the current phase of development. The new program expands the total number of stores we operate in this terminal from 10 to 14."
Noted Alain Maca, President of JFKIAT, LLC, the management company for Terminal 4:  "One of the key benefits of Terminal 4's redevelopment to make our terminal the new home of Delta Air Lines at JFK, is that passengers can now enjoy a post-security environment for shopping and dining. Hudson's team has worked closely with our group to deliver a world-class program that will appeal to our diverse passenger mix." 
In addition to this new store at JFK T4, Hudson operates Victoria's Secret stores in JFK Terminal 1, LAX Tom Bradley International Terminal and Vancouver International Airport. Other locations are expected to follow in 2014.
The Victoria's Secret brand features a range of functional-yet-chic accessories that add an extra pop of glamour to business trips and weekend getaways alike. Customers will love the branded cosmetic cases and multi-use fashion bags. This season's colors in pebbled leather and Saffiano leather keep her on trend in any destination! The airports' international clientele can also obtain attractive passport holders, phone wallets, travel adaptors and ear buds, plus smart phone and tablet accessories.
Victoria's Secret gets the savvy traveler to her destination with celebrity-level style. Completing the assortment are must-have essentials like so-soft scarves, high-quality sunglasses and those perfect, signature Victoria's Secret panties. It's an incredible way to track down last-minute gifts or spend a long layover shopping on the fly.
The JFK T4 store surrounds every customer with undeniable luxury. The storefront boasts an air of sophistication, while the interior features upscale elements like black-cherry fixtures and eye-catching focal walls. The store will also showcase both its brand identity and range of products with a gallery of iconic black and white images and a video wall that broadcasts footage of the Victoria's Secret Angels. It gives new meaning to the words sexy, sophisticated and forever young.
About Victoria's Secret
As a business of L Brands, Inc. (NYSE: LB), Victoria's Secret is the leading specialty retailer of lingerie and beauty products. The brand is known for its modern, fashion-inspired lingerie collections, prestige fragrances and cosmetics, celebrated supermodels and world-famous runway shows. With more than 1,000 lingerie and beauty stores, an iconic catalogue and the VictoriasSecret.com online store, customers can shop the brand anywhere, anytime.
About Hudson Group:
Hudson Group, the largest duty-paid travel retailer in North America, is a wholly-owned subsidiary of international duty-free travel retailer Dufry AG (DUFN) of Basel, Switzerland. The company operates over 700 Hudson, Hudson News, Hudson Booksellers, cafes, specialty retail and duty free shops in 70 airports and transportation terminals in the United States and Canada. Dufry operates additional newsstands in 14 more countries around the world. Dufry operates over 1,400 stores in 45 countries and 180 airports and transportation terminals. For more information, visit www.hudsongroup.com  and www.dufry.com.
About JFKIAT: JFKIAT, LLC operates Terminal 4 at JFK and is the only private, non-airline company to be selected by the Port Authority of New York & New Jersey to manage a terminal at JFK. Terminal 4 is one of the largest air terminals in the New York area, serving 30 international and domestic airlines with an annual passenger volume expected to reach 16 million travelers in 2014. With a major expansion currently underway to make Terminal 4 the new home of Delta Air Lines at JFK Airport, the 1.5-million-square-foot Terminal 4 will increase its size by more than one third. The first phase of the expansion project, completed in May 2013, resulted in improvements and enhancements that benefit all of Terminal 4's airline partners and their passengers, including an in-line baggage system, a centralized security checkpoint and a host of new retail and restaurant offerings. JFKIAT, LLC, through its sole member, is a partly-owned subsidiary of Schiphol USA Inc. (SUSA). SUSA is an indirect U.S. subsidiary of Schiphol Group.  Visit us at www.jfkiat.com.

SOURCE Hudson Group