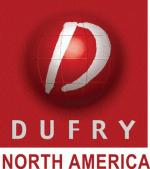 EAST RUTHERFORD, N.J., Feb. 14, 2014 /PRNewswire/ -- Legendary French cognac maker Remy Martin has selected Dufry Duty Free at Seattle-Tacoma International Airport (SEA) to feature its exclusive Louis XIII Rare Cask 42,6 brand cognac.
The exquisite crystal-and-gold decanter of Rare Cask 42,6 was officially unveiled today at the Dufry duty free shop in the airport's South Satellite Terminal.
Noted Mike Lembo, Dufry North America's Executive Vice President of Duty Free Operations: "A rare cask is a single, extremely rare barrel discovered among the hundreds of century-old tiercons (barrels) that will one day go to make Louis XIII. We are delighted to offer this distinguished product to our customers here in the US."
Only 738 decanters have been drawn from this rare cask, which contains 42,6% alcohol, a small but significant increase beyond the expected 40%. The cognac features aromas that are unique to this cask, including notes of plum and dates, mingling with flavors of gingerbread, prune stone and ginger and a final touch of tobacco leaf.
The numbered decanters, made of precious black Baccarat crystal, boast a number of refined details to appeal to the collector. The ring around the neck is enveloped in 22 carat rose gold, engraved on each side with finely worked fleur-de-lis motifs. It is engraved with the numeral that sets this rare cask apart from all others, sealed with a Remy plaque and presented in a forged-metal "strongbox." The package is priced at $24,000.
About Dufry 
Dufry AG (SIX: DUFN; BM&FBOVESPA: DAGB33) is a leading global travel retailer operating around 1,400 duty-free and duty-paid shops in airports, cruise lines, seaports, railway stations and downtown tourist areas around the world. Dufry employs over 17,000 people. The company, headquartered in Basel, Switzerland, operates in 45 countries in Europe, Africa, Eurasia, Central America & Caribbean, North America and South America.
Dufry North America is a business unit of Dufry AG, responsible for operating 14 duty free shops in Seattle-Tacoma, Houston Bush, Newark Liberty, Edmonton and Chicago O'Hare International Airports. Dufry-Seattle JV is an entity composed of Dufry North America LLC and its Seattle-based partner, Randi Sibonga of Kalison Concessions, Inc. They operate four Dufry Duty Free shops at Seattle-Tacoma International Airport.
SOURCE Dufry North America