Looking for the Next Netflix? Good Luck.
August 01, 2018 at 12:29 PM EDT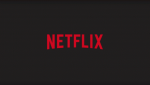 By Grant Engelbart, CLS Investments Netflix is an impressing stock. Despite some recent turbulence, its returns make even its FANG (Facebook, Amazon, Netflix, and Google parent Alphabet) counterparts pale in comparison — a 10-year annualized return of 59% (that's more than 10,000% cumulative)! All...