Is More Strength Ahead for Large Cap Growth?
October 10, 2019 at 10:54 AM EDT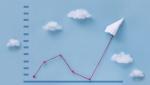 There's been a lot of talk lately in the capital markets that the growth factor is headed towards the exits like they're favorite baseball team down 10-1 in the final inning. However, there can still be growth opportunities to be had in terms of looking at large cap growth. A case-in-point example...