Will The Bears Be Out in Full Force for Bond ETFs?
August 25, 2020 at 11:32 AM EDT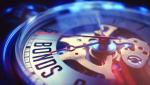 Market uncertainty and central bank stimulus to combat the coronavirus pandemic made bond-focused ETFs one of the darlings of the capital markets. However, with economies looking to reopen and hopes of a vaccine underway, the bears maybe out in full force with their eyes on bond ETFs. "With yields...