Happy Days Everyday by Caesar Osiris launched as the #1 Self-Help book release on Amazon and Barnes & Noble.
(PRUnderground) October 22nd, 2020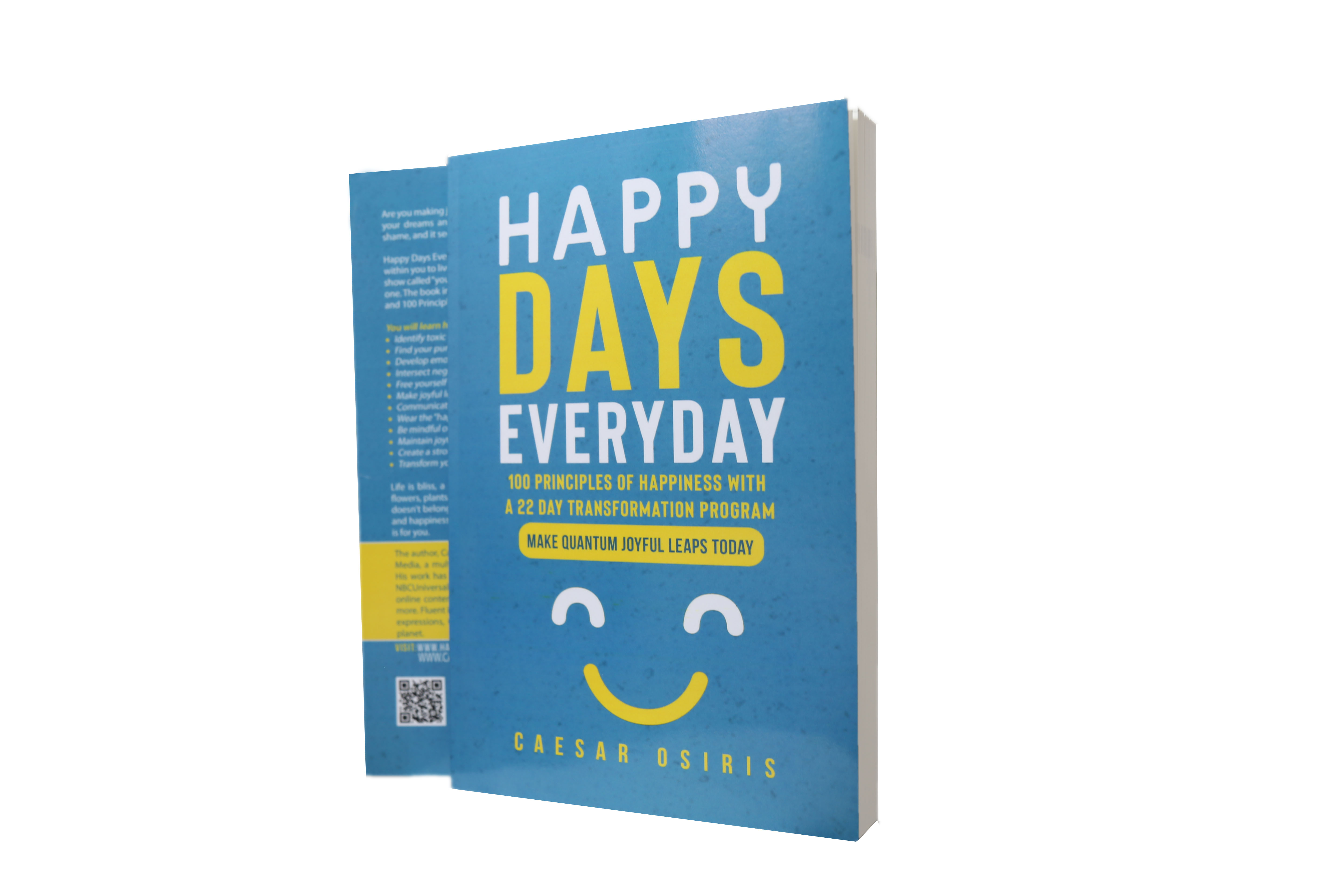 LAB H Media is delighted to announce the launching of Happy Days Everyday, a self-help book by Caesar Osiris.  Critics are loving this book and everyone who reads it finds a way the book can improve their emotional intelligence and life skills to thrive, succeed, and live a happy life. 
Happy Days Everyday is a self-help book that will help you to unlock the power within you to live a happy and joyful life by developing emotional intelligence. You are the observer, the audience of a show called "YOU", tell the story you want to tell with your life and make it a joyful one. The book includes a 22 Days "Quantum Joyfulness" Transformation Program and 100 Principles of Happiness. 
Life is bliss, a garden that makes you the gardener who gets to choose the flowers, plants, and vegetables you want to grow. A gardener who knows what doesn't belong in that garden. If you are seeking to maintain your levels of joy and happiness, or simply develop the skill of living a happy life, then this book is for you.
David Schiff reviewed the book as, "Fantastic! The book helped me identify unhealthy emotional patterns blocking me from living to my fullest potential and simply be happy again. I had a breakthrough moment without a doubt."  
ABOUT THE AUTHOR
Caesar Osiris is a director, singer-songwriter.  His work has been featured in Buzzfeed, MTV UK, iHeart Radio, Telemundo, NBCUniversal, and more. Caesar has directed short films, documentaries, online content, commercials, music videos, campaigns, sketch comedy, and more. Fluent in different genres and for diverse industries, through his creative expressions, Caesar seeks to inspire for a bright, sustainable future for our planet.
For more information about where to buy the book go to www.happydayseveryday.com 
About LAB H Media
LAB H Media is a multimedia company based in Los Angeles, CA, and focused on creating digital media and content inspiring a self-sustainable future.
The post "Happy Days Everyday Debuts As #1 Self-Help Book In 2020" first appeared on PRUnderground.
Press Contact
Name: Mooney

Phone: 310-666-4040

Email: Contact Us

Website: https://www.caesarosiris.com
Original Press Release.