Will Streaming Services Take Over NFL Broadcasting?
March 29, 2021 at 10:38 AM EDT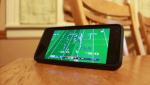 The NFL and its broadcast network partners recently negotiated a new package, but there wasn't much to speak of on the streaming front apart from Amazon procuring rights to Thursday Night Football. That's a step in the right direction for streaming providers in terms of relationships...