Why Is Small Cap Value Trouncing Other Combos in 2021?
June 03, 2021 at 12:44 PM EDT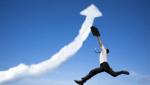 It's often said that small cap value is one of the most potent factor combinations, one which handsomely rewards investors over the long-term. How well that thesis plays out over time remains to be seen, but for investors in 2021, small-cap value is obliterating other factors. One particular...