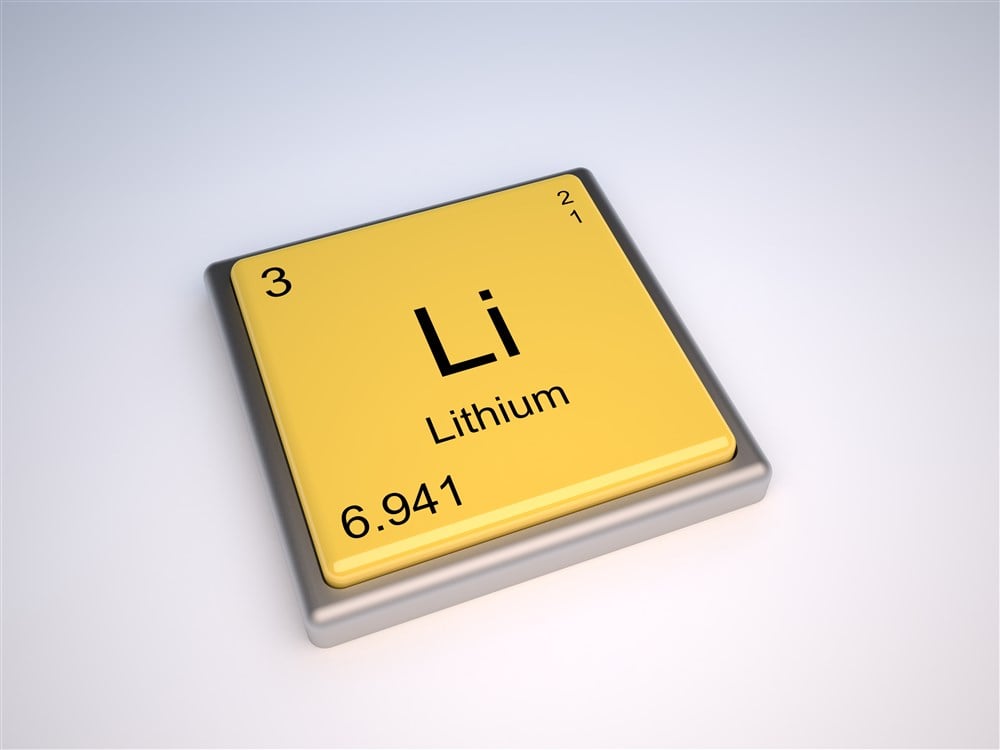 Amprius (NYSE: AMPX) is one of many IPOs to hit the market and fall flat. Outsized expectations and overeager investors are never a good combination, but that is yesterday's story. Today's story is that Amprius stock is at the bottom. The market has bottomed and shows signs of life that could increase over the next few quarters. Based on the information, this stock could easily double in price, which may be a cautious estimate. Here's why.
Amprius Technologies is in a High Demand Market 
Amprius Technologies is not the only manufacturer of silicon anode batteries, but it is one that is gaining traction. Silicon anode is important because it can hold 10X the lithium of other materials commonly used today. The advantages of this technology are higher energy density and a higher discharge rate, making it perfect for industrial uses. The most demanding industry is aviation, where Amprius Technologies is focused. 
Air carriers are just as focused on reducing carbon dependency as anyone else. Not only is it essential to reduce emissions, but the cost of carbon-based fuel is a crippling burden when prices rise. Amprius Technologies' customers already include Airbus (OTCMKTS: EADSF) and AeroVironment (NASDAQ: AVAV), which manufactures drones for the government. As it is, Amprius Technologies' production capacity is maxed out for the next 12 to 18 months, but there are plans to expand. 
Amprius Technologies Commissions Amprius Lab 
Amprius is holding an open house event to commission the expansion of its flagship facility, Amprius Lab. The event is slated for December 2023 and will mark a historic momentum for the business. The new plant will increase the capacity by 10X, allowing the company to serve its existing clients better and execute on the backlog of clients waiting to be approved. 
Clients that may wish to use Amprius batteries include eVTOL manufacturers like JOBY Aviation (NYSE: JOBY) and Archer Aviation (NYSE: ACHR). eVTOL are electrically-powered vertical-take-off-and-landing craft that are ideally suited for air-taxi services. The first test models are in production and expected to be approved for commercial use sometime in 2024. 
Amprius Technologies Produces Results 
The Q2 results aren't mind-boggling but show a substantial improvement compared to last year. The revenue is up 133% due to ramping production in the first phase of Amprius Lab. That phase can produce batteries at the kWh hour pace, which will ramp to MWh once the expansion is complete. Other good news is that cash burn is under control; the company posted a loss but built its cash reserves compared to last year, and it carries no debt. Looking to next year, the analysts expect revenue to more than triple.
The Analysts See Amprius Electrifying the Market 
Amprius only has four analysts rating it and picked up by Marketbeat's tracking tools, but they are deeply committed to the name. They rate it a Buy and see it moving more than 220% higher at the mid-point of their range. What is more impressive is that the low target of $13 is still nearly 200% above the current action, suggesting a significant updraft in the action is possible. The institutions own only a small 2% of the stock, but they are buying it, and their activity has begun to pick up. Institutional buying ramped from Q1 to Q3 2023 and may continue to ramp, given the outlook for the silicon anode market. 
The Technical Outlook: Amprius Technologies Oversold and Ready to Rebound 
Amprius Technologies' share price shows signs of a bottom coincident with oversold indications in the MACD and stochastic. This does not guarantee a rebound but sets the market up to move higher, given a catalyst. At the very least, a near-term bottom is at hand; how high it gets and what happens next depends on the news. The next earnings report is due in early November and should produce a solid result. As it is, the analysts expect revenue to decline sequentially, which does not align with the outlook.